Manifestations scientifiques
Abonnez-vous à la … Subscribe to the Mailing list :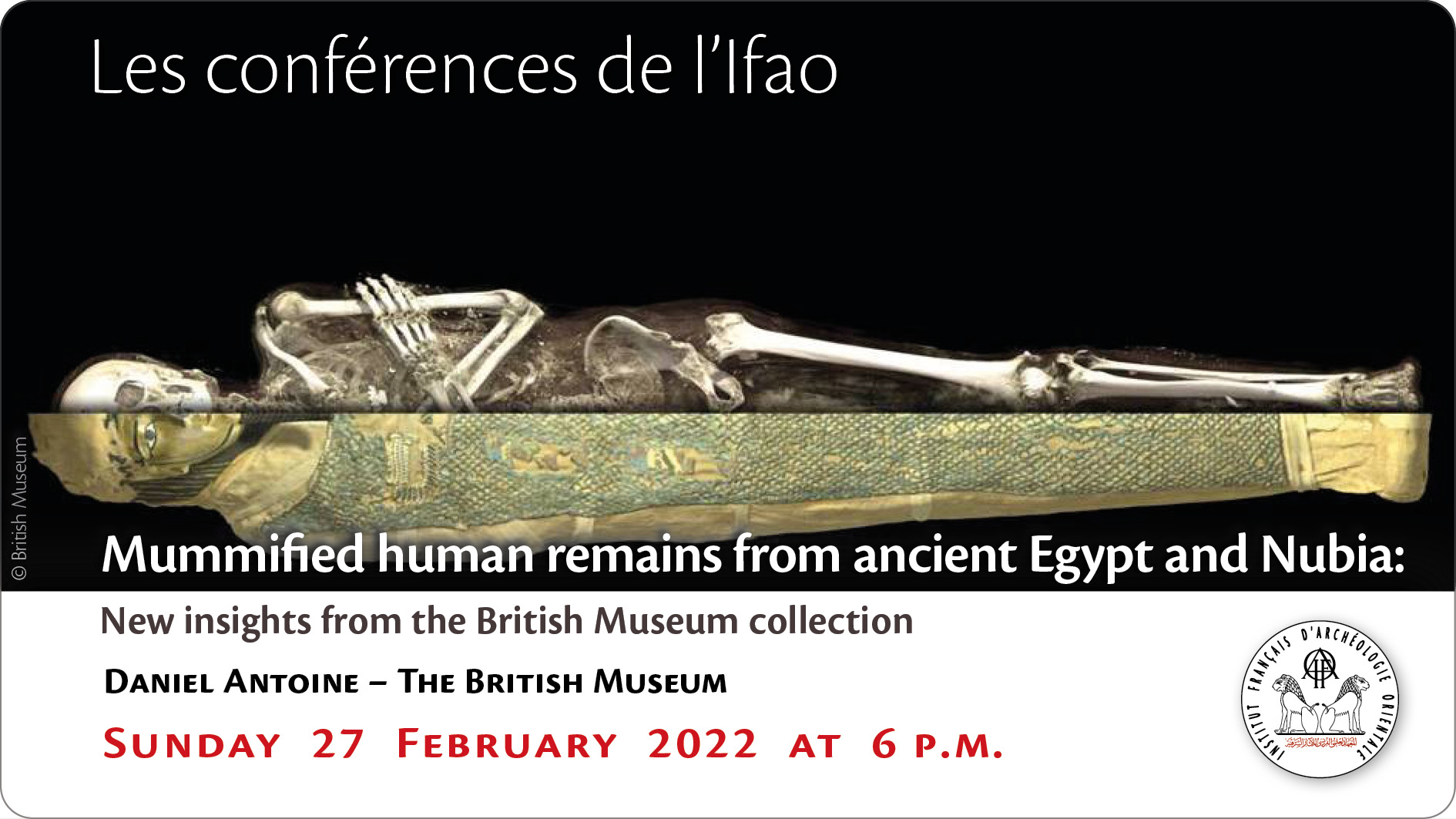 Les conférences de l'Ifao
Le dimanche 27 février 2022 à 18h00 (heure du Caire), IFAO
Mummified human remains from ancient Egypt and Nubia:

new insights from the British Museum collection
Daniel Antoine
Langue : anglais.
From the natural mummies of the Predynastic period to those of medieval Nubia, advances in CT-scanning and three-dimensional visualisation technology are allowing us to investigate mummified remains without the need to unwrap them. Many are remarkably preserved and were embalmed with great care and expertise to ensure their survival in the afterlife. Grounded in new research from recent analyses of the mummified individuals curated at the British Museum, a range of approaches was successfully used to preserve their bodies, with organs treated in numerous ways and great variety in the use of unguents, packing and wrappings. Bioarchaeological methods are also employed to determine their approximate age-at-death, confirm their sex, and provide new insights into their lives and state of health. Applying new analytical techniques to long-held collections continues to advance our understanding of these ancient beliefs and practices, as well as provide a unique understanding of the lives of individuals from the distant past.
The lecture is open to all interested parties, both in person, subject to availability, and remotely, through the Zoom application by following this link: [https://us02web.zoom.us/j/............. ]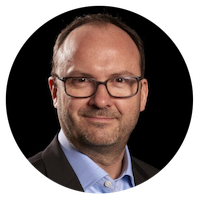 Dr Daniel Antoine is the Acting Keeper of the Department of Egypt and Sudan at the British Museum. As the Curator of Bioarchaeology, he is also responsible for the Museum's collection of human remains. Before joining the Museum in 2009, Daniel was a Leverhulme Trust (2006-2009) and Wellcome Trust Postdoctoral Research Fellow (2002-2005) at the Institute of Archaeology, University College London, where he gained his PhD in 2001. He has published widely on the scientific study of mummies and human skeletal remains, bioarchaeology, and dental anthropology, including Ancient Lives, New Discoveries: Eight Mummies, Eight Stories with John Taylor (2014) and Regarding the Dead: Human Remains in the British Museum (2014) with Alexandra Fletcher and JD Hill. He is the President of the Dental Anthropology Association (2019– 2022) and an Honorary Senior Research Fellow at the Institute of Archaeology, University College London.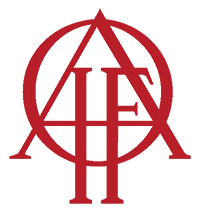 Les conférences de l'Ifao ont pour objectif la transmission des résultats des recherches en cours ou très récentes, par des chercheurs confirmés. Y sont conviés essentiellement les chercheurs impliqués dans les différentes opérations scientifiques de l'Ifao lors de leur passage par l'Institut. ِElles sont également parfois le lieu de présentation d'ouvrages récemment parus à l'Ifao par  leurs autheurs. Les conférences de l'Ifao ont lieu traditionnellement le mercredi à 18h, en français ou en anglais.
IFAO Lectures series aim to transmit the results of current or very recent research by confirmed researchers. They are mainly animated by researchers involved in IFAO's various scientific programs and projects during their stay at the Institute. They are also sometimes the occasion for presentations, by their authors, of books recently published by the IFAO.
IFAO Lectures series are traditionally held on Wednesdays at 6 p.m., in French or English.