BEC 23 - Monastères et sites monastiques d'Égypte
Maurice Martin
Complément de l'ouvrage BEC 23
<-

précédent

previous

références

references

15/442

suivant

following

->

retour liste

back to list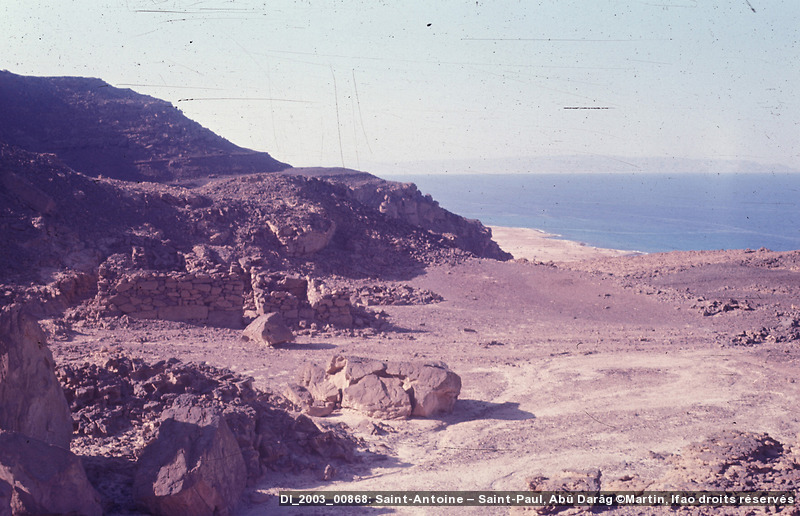 DI_2003_00868
Saint-Antoine – Saint-Paul
Ermitage 3. Assise de grosses pierres sous les murs ; on distingue bien 2 pièces en avant et une autre en arrière. L'ermitage-chapelle est visible au-dessus de l'angle gauche.
Avertissement important
Important notice
Photos à usage de consultation et de recherche uniquement; toute reproduction est soumise à autorisation de l'Ifao via une demande de reproduction.
Photographs are published only for purpose of study and search; users of images must secure permission from IFAO through the reproduction form.
Archives scientifiques de l'IFAO - © Martin, Ifao. Droits réservés Version 1, données dudata date 1er novembre 2015November 1st 2015