Ostraca
références

references

1/23

suivant

following

->

retour liste

back to list
Publié
G. Wagner, "Ostraca grecs trouvés en 1941 à Karnak-Nord", BIFAO 70, 1971, p. 41-42, pl. 9 A.
12 x 10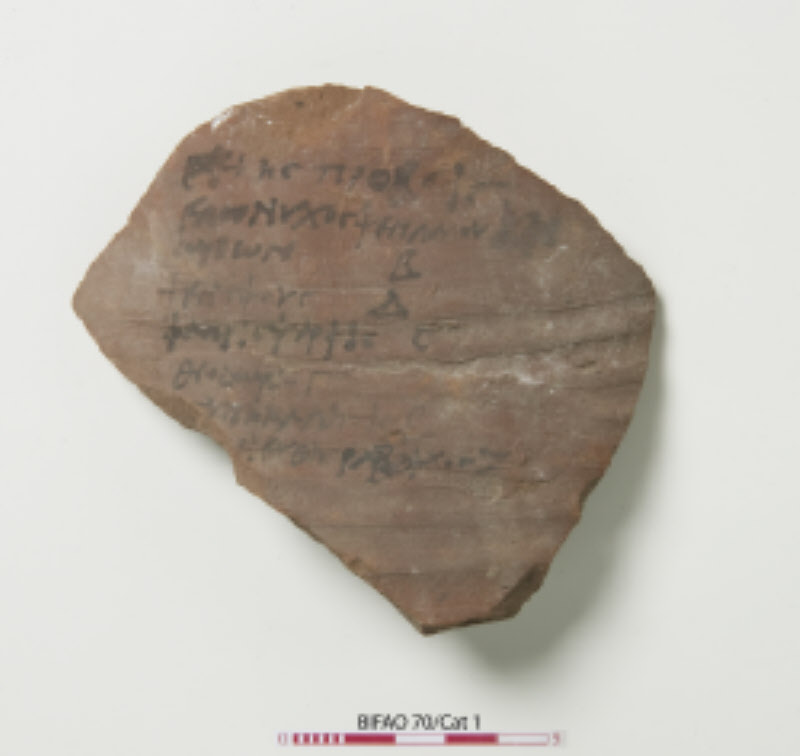 NU_2012_05692 : recto
cliquer sur la vignette pour agrandir les photos
click on the vignette to enlarge the photographs
Avertissement important
Important notice
Photos à usage de consultation et de recherche uniquement; toute reproduction est soumise à autorisation de l'Ifao via une Demande de reproduction.Photographs are published only for purpose of study and search; users of images must secure permission from Ifao (Demande de reproduction).
Archives scientifiques de l'Ifao Version 2, données dudata date 18 octobre 2015October 18th 2015