Ostraca
<-

précédent

previous

références

references

403/885

suivant

following

->

retour liste

back to list
| | |
| --- | --- |
| Inventaire principal: | Co 58 |
| Catalogue: | O. EdfouCopte 121 |
Publié
S. Bacot, Ostraca grecs et coptes des fouilles franco-polonaises sur le site de Tell Edfou, BEC 19, 2009, p. 165-166.
A. C. Johnson, L. C. West, "Byzantine Egypt : economic studies", PUSP 6, 1967 (1949), p. 74-98.
D. Rathbone, Economic rationalism and rural society in third-century A.D Egypt, Cambridge - New York, 1991, p. 183, p. 207.
11 x 4,5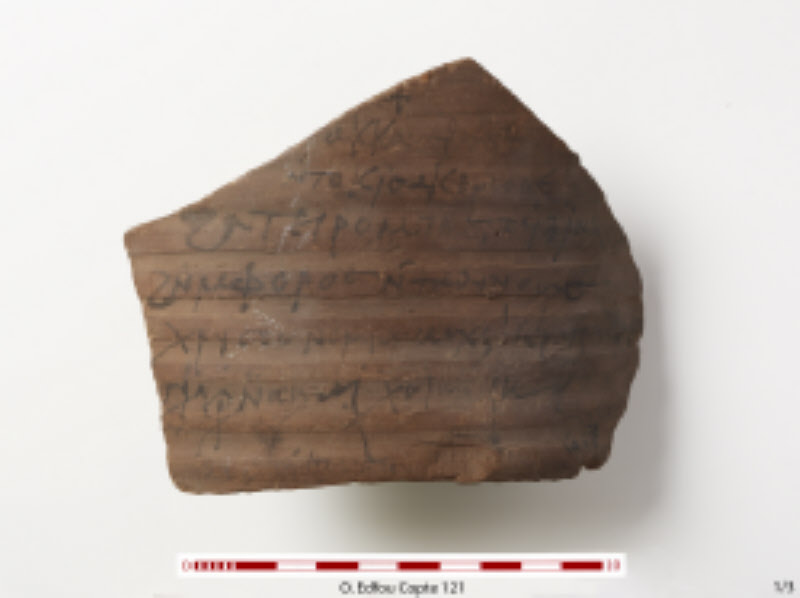 NU_2012_17620 : recto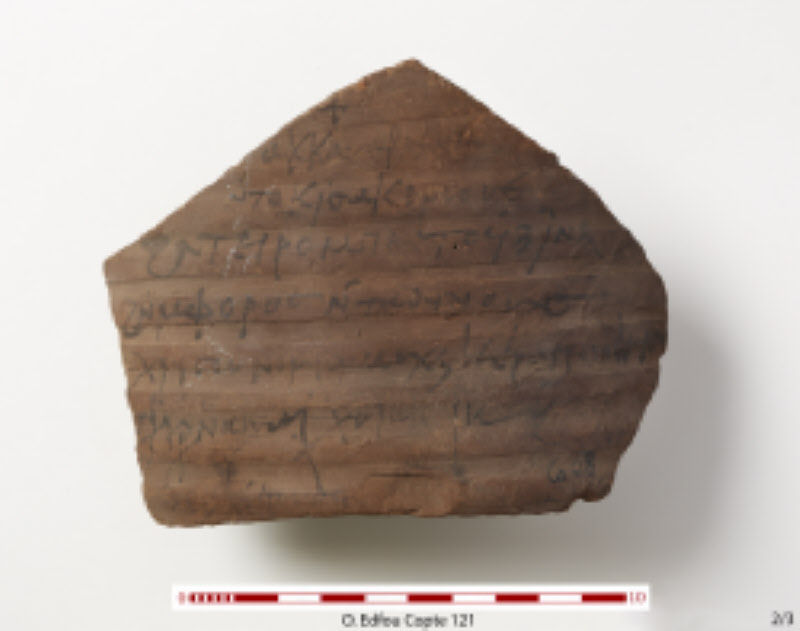 NU_2012_17621 : recto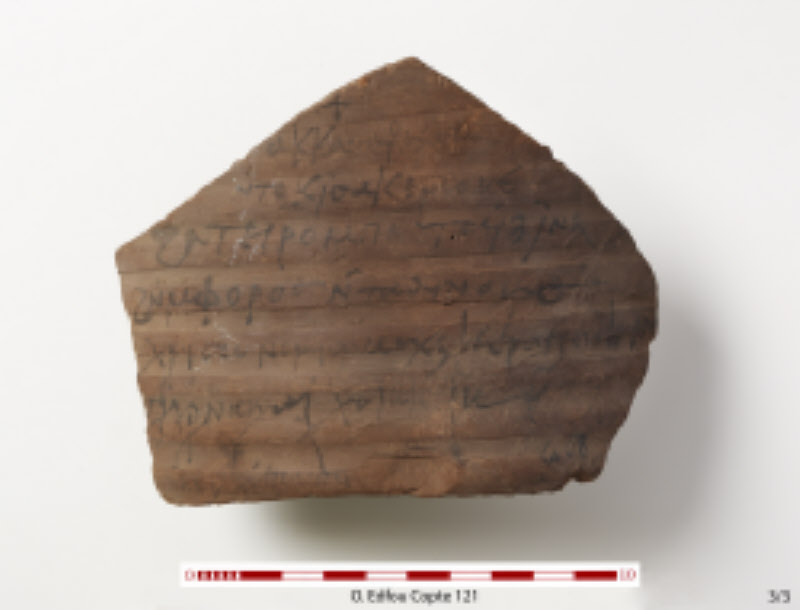 NU_2012_17622 : recto
cliquer sur la vignette pour agrandir les photos
click on the vignette to enlarge the photographs
Avertissement important
Important notice
Photos à usage de consultation et de recherche uniquement; toute reproduction est soumise à autorisation de l'Ifao via une Demande de reproduction.Photographs are published only for purpose of study and search; users of images must secure permission from Ifao (Demande de reproduction).
Archives scientifiques de l'Ifao Version 2, données dudata date 18 octobre 2015October 18th 2015