Manifestations scientifiques
Pour recevoir les annonces des manifestations que nous organisons, abonnez-vous à la liste de diffusion…
Subscribe to our mailing list for the announcements of our events …
[Manifestations de l'Ifao] :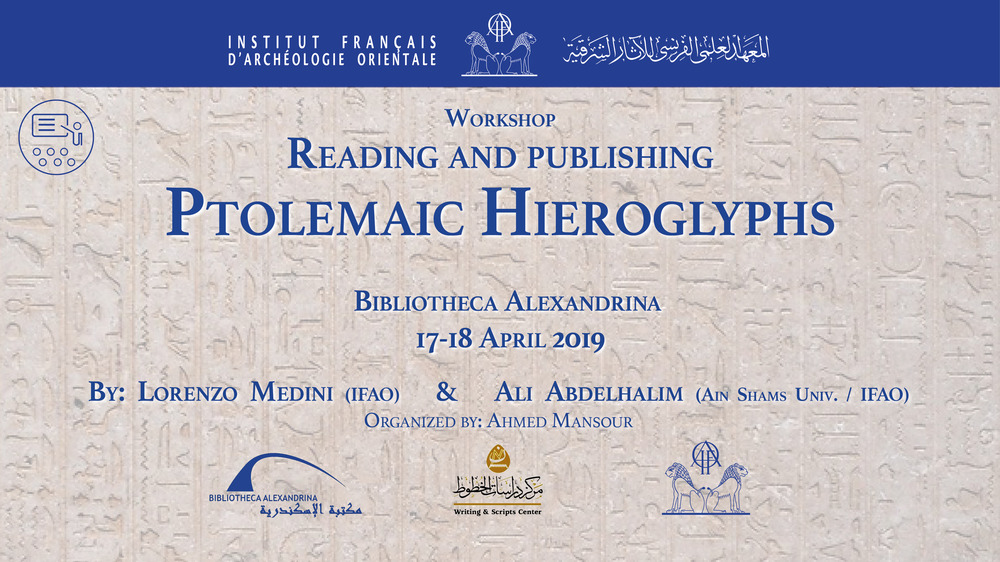 Formation
Du mercredi 17 avril 2019 au jeudi 18 avril 2019 à 10h00, BibAlex
Reading and publishing Ptolemaic Hieroglyphs
Lorenzo Medini & Ali Abdelhalim
Partenaire(s) de l'Ifao: Bibliotheca Alexandrina, Writing & Scripts Center


La conférence aura lieu en anglais.
The designation "Ptolemaic hieroglyphs" is used by Egyptologists to refer to the script employed by the scribes of Egyptian temples after the conquest of Egypt by Alexander the Great until the end of the second century CE. Ptolemaic Hieroglyphs are mostly used for historic or religious texts of the Greco-Roman Period. Although the hieroglyphic signs are mostly known, the scribes assign different phonetic values to them based on a different system that needs to be understood and practiced. Religious texts in the Greco Roman Period are written in a more elaborate manner, with more details and explanatory glosses and are, therefore very important for a better understanding of Ancient Egyptian religion and its development across time.
The purpose of this workshop is to introduce the Participants to the so-called Ptolemaic writing system.
First, participants will be introduced to the major issues concerning the study of Ptolemaic, the history of its decoding and its main grammatical characteristics will be presented. In a second step, particular attention will be paid to Greco-Roman temples as well as objects from that era through an analysis and a classification of the different types of texts that are documented in these buildings and objects.
finally participants will be introduced to resources and digital tools that can help them studying Ptolemaic texts.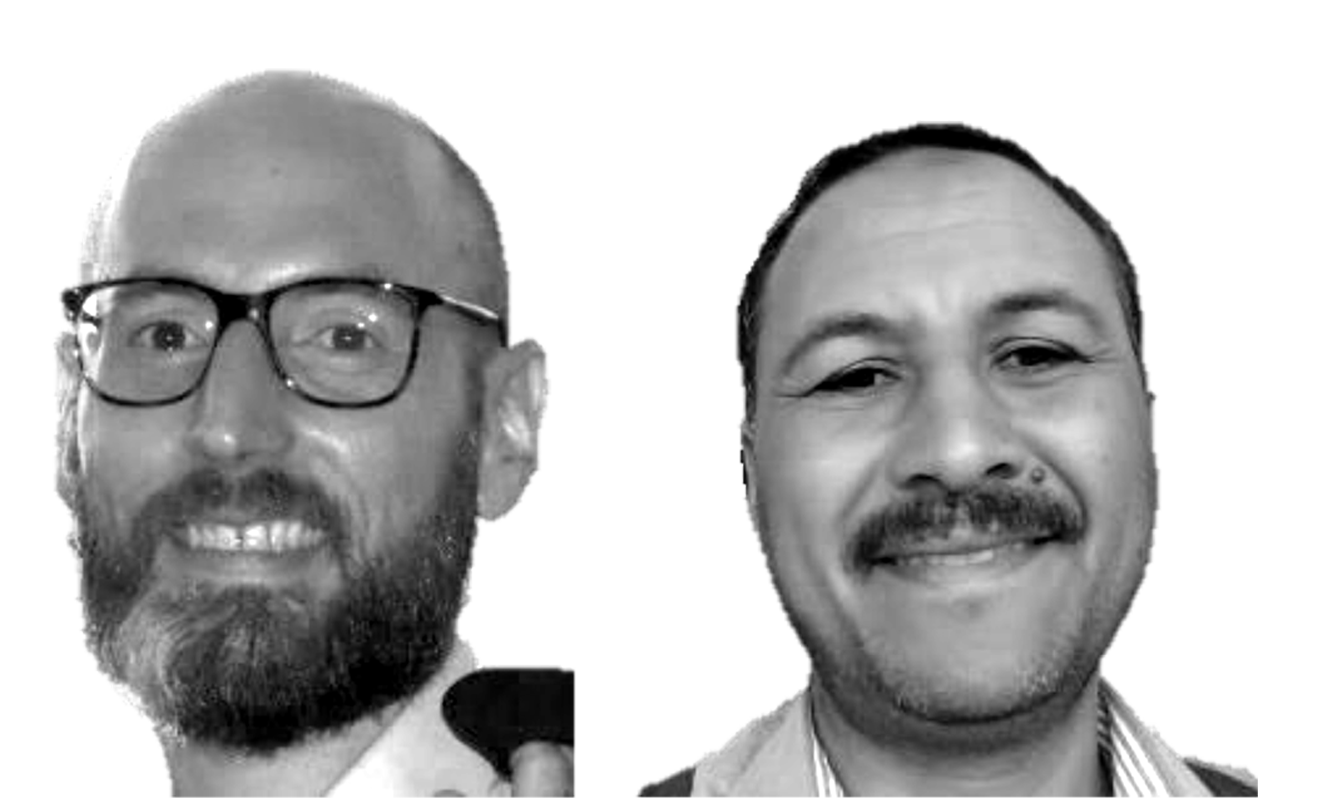 Lorenzo Medini
holds a PhD in Egyptology from Paris Sorbonne University and has taught since 2012 at the department of History of Art and Archaeology of Paris Sorbonne University, before joining Ifao as a Scientific Member in September 2018. He is a specialist in the Egyptian religion of the Hellenistic and Roman periods, particularly in the region of Hermopolis Magna. His twofold training in Egyptology and Greek Papyrology allows him to approach the Egyptian religion through a reflection of both religious practices and theological discourse. He also works with the archaeological mission of Medamud from 2017 and resumes the project of the Qasr el-Aguz temple.
Ali Abdelhalim
is an Associate Professor at Ain-Shams University & an Associate Researcher at IFAO. He obtained his PhD in Egyptology, in 2010, under a Joint Supervision Program between: Ain-Shams University, Egypt and University of Cologne, Germany, with the Title (Hu and Sia in Ancient Egyptian Thoughts). He has obtained his Master degree in Egyptology in 2004 from Ain-Shams University, Egypt, titled (The Isft Concept in Ancient Egypt).
---